Printing
with and without annotations
TIP
In the Table of Contents, click on the Print button and from the dropdown menu, select Print multiple items from ToC.

Expand the articles and sections of interest.

Place a checkmark next to the sections you would like to print. If you do not want to print the annotations, uncheck the box next to ANNOTATIONS.

A customized table of contents is created for the printout.
In this example, Section 30-3-1 will be printed with annotations and Section 30-3-2 will be printed without annotations.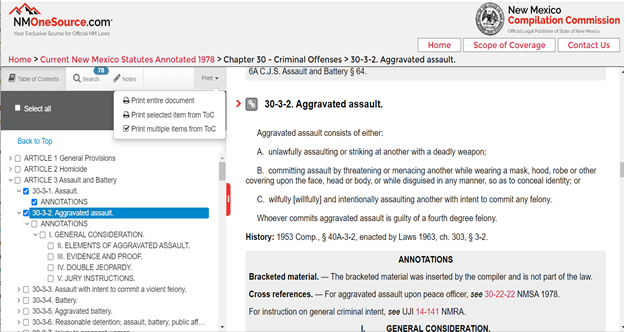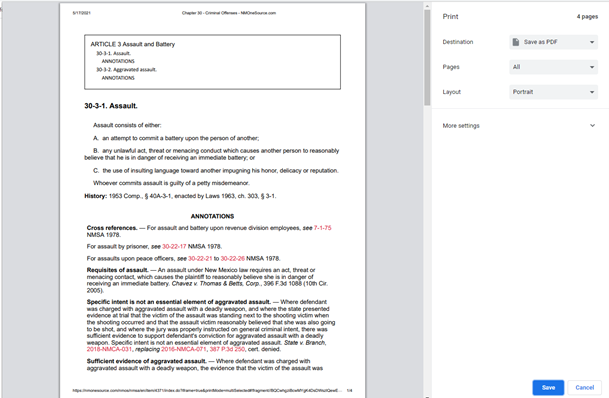 TRICK:
To download the sections, follow the same steps as you would to print, but instead of selecting a printer from the Destination dropdown menu, select Save as PDF.
Visit Training Videos and the new FAQ sectionLet us know of other FAQs you would like to see by submitting them via Contact Us on the NMOneSource.com Home Page