Advanced Search –
using multiple filters and searching multiple databases
TIP: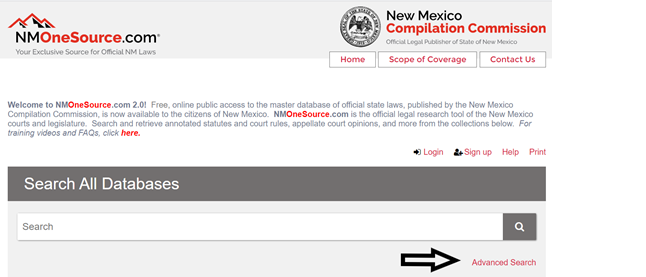 Select the New Mexico Appellate Reports tab.
Example: Enter search terms and select "Reported Opinions" in the "Opinion Type" section, and "Supreme Court of New Mexico" from the "Collections" section. Click "Search".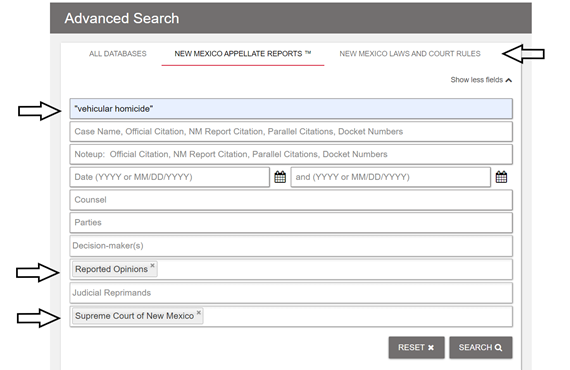 Search results will display below the Advanced Search section. Results may be sorted by "Relevance" or "Date"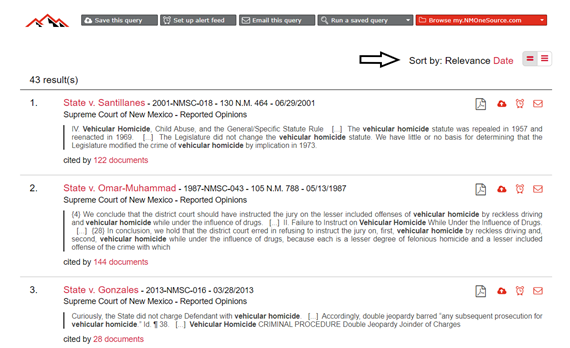 By selecting the New Mexico Laws and Court Rules tab on the previous screen, and selecting "Current New Mexico Statutes Annotated 1978", for example, the current law results will display using the same query.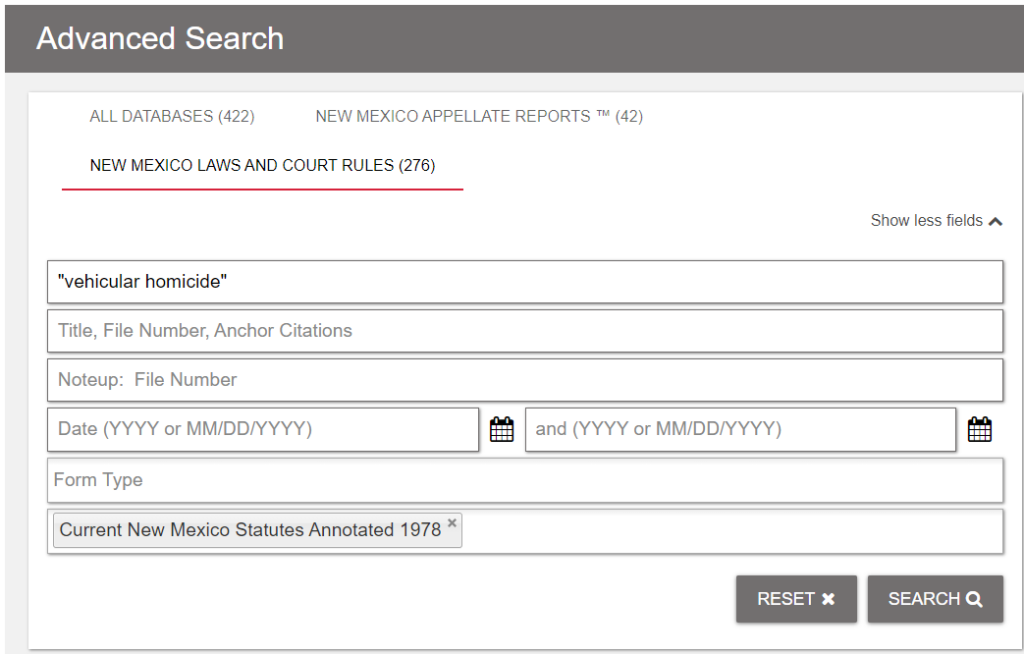 Visit Training Videos and the new FAQ section
Let us know of other FAQs you would like to see by submitting them via Contact Us on the NMOneSource.com Home Page